Have you figured out what you are getting Mom for Mother's Day yet? How about this gorgeous jewelry box?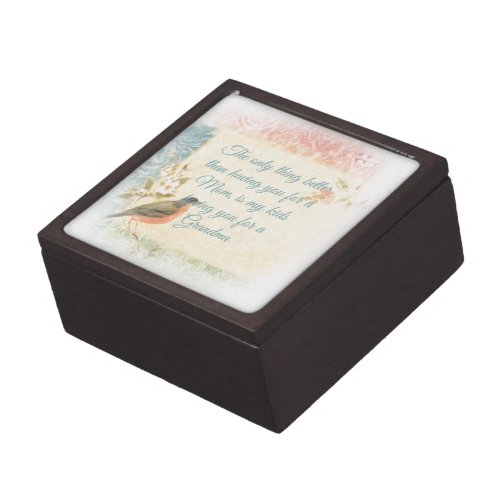 Vintage Robin Mother's Day Premium Jewelry Box
by
NotionsbyNique
This pretty design is perfect for your Mom. The background is a soft pink rose, green, and a faded blue border with yellow in the center. There are floral design accents along the borders. To the lower left is a watercolor robin and flower branch. In the center there is a sweet saying in blue: The only thing better than having you for a Mom, is my kids having you for a Grandma. Great for the Grandma, Nana, Gammy, or Mimi in your life.