Valentine's parties can be so fun! If you are hosting - whether it is for an informal party or a Valentine Gala - it is a great time to get people together after the craziness of the holidays.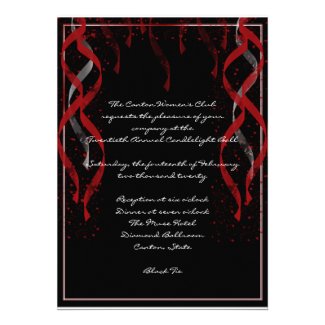 Formal Red Ribbon Heart Valentine Party Invitation
by
NoteableExpressions
This beautiful St. Valentine's Day invitation is perfect for a formal dance, party or ball. This invitation has a black background with red curled ribbons and red heart confetti decorating the top and sides. Customize the text for your perfect invitation.