Another trend for 2014? Beleive it or not -
Please Don't Instagram My Wedding
Many couples don't like the idea of guests attached to their phones throughout the ceremony and reception and are opting for unplugged weddings, a la Michael Jordan's recent wedding in Palm Beach, Florida. From providing a phone check at the door to adding a note in their wedding websites or ceremony programs asking guests to refrain from taking photos or video, couples are stepping away from social media at their weddings.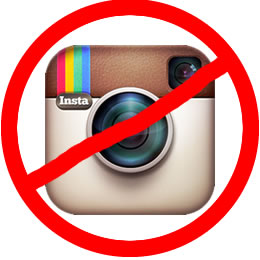 #SuperCharged Guests
This is literally the opposite of the unplugged wedding. If brides want their guests capturing the entire wedding day via a custom hashtag, they'll ensure their phones stay charged all night with charging stations at the reception. These chic charging stations don't have to look like an airport kiosk; brides are dressing up tall cocktail tables with pretty linens and having florists create small flatbeds of roses or wheatgrass with little flowers and cords popping up.